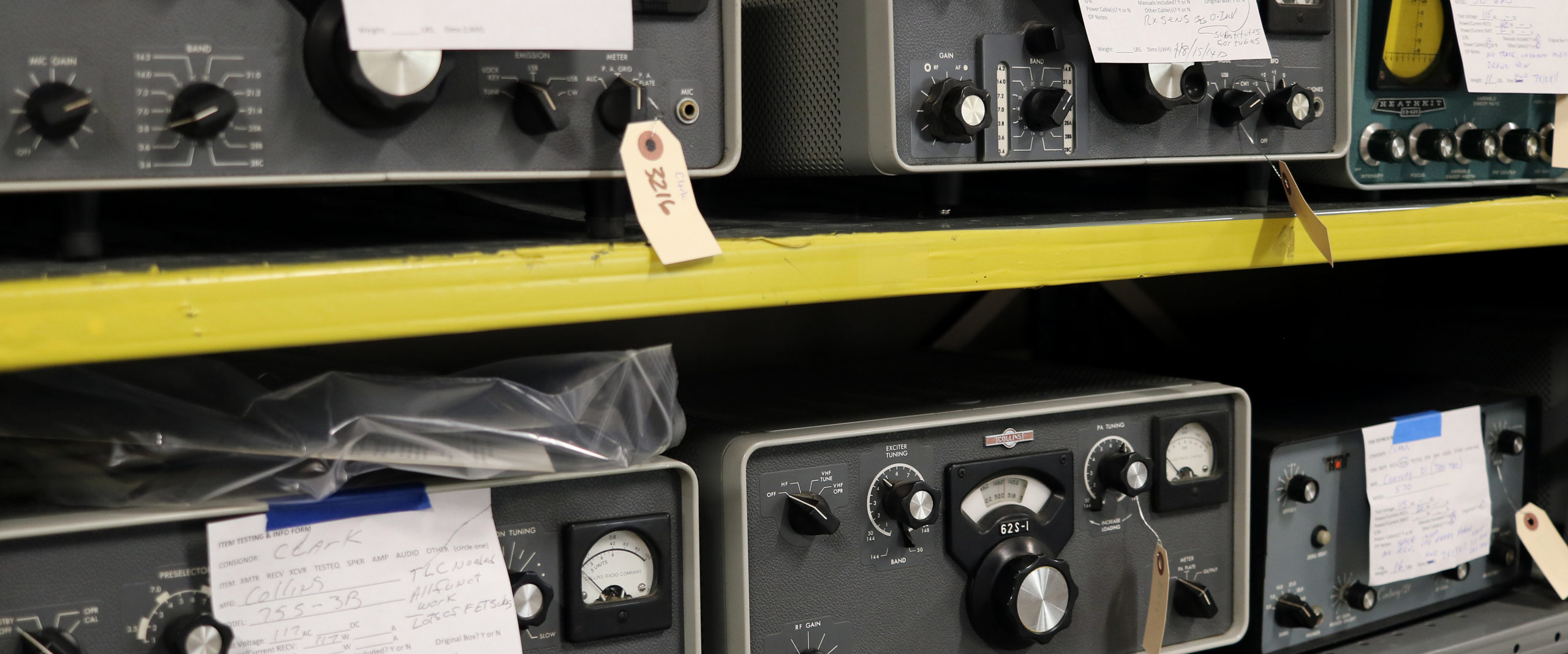 Sellers
WE ARE CURRENTLY TAKING CONSIGNMENTS!
Whatever you have, whether it be one item, an estate or entire collection, we can assist you with the online sale of your equipment. Out of state? No problem. Please contact our office at 816-455-5520 to discuss your options.
Click HERE to see a few highlighted results and HERE to view some of our recent past auctions.
Click HERE to see what others have to say about our services.
Click HERE to follow us on Facebook!
Since our specialty is selling ham radio gear, vintage audio and antique radios, we'll strive to get top dollar for your equipment.
We test every piece of equipment we receive and make minor repairs if needed. This is what sets us apart from every other company out there—and will result in higher final bids.
We offer nationwide pickup services.
Other methods of receiving consignments from you would be PODS containers, shipping to us via other carriers, or dropping it off to our Kansas City offices. Each situation is unique, and we can help you decide which option will work best for you.
We will work with you any way we can to assist with special requirements, i.e., estates, large and specialty collections, downsizing, and Wills and Trusts.