Vintage Tube Radios, Ham Radios, Antique Radios & Audio Auctions
MORE Ham Radio, Vintage Audio
& Tube Radios!
Click the

RED

"GO TO" Auction button, below, to view the full catalog, register and bid!

Jan 7 @ 7PM CT — Jan 21 @ 7PM CT
We're starting this New Year with a fantastic sale! Included will be over 235 lots of ham radio, vintage audio, tube radios, Morse keys, military radios and much, much more!
The star of the show is an absolutely beautiful
Alpha 77Sx Amplifier

that was recently serviced and brought up to full specs. Other amps include an

Alpha 76A

, the original

Henry 2K

, a

Collins 30L-1

,

Ameritron AL-80A

and

ALS-500M

mobile amplifier along with a very nice

Hallicrafters HT-33A

and

B&W LPA-1

amplifier with power supply, and others.
As far as rigs go, we have a
Collins KWM-2A

and other S-Line items along with an

ICOM IC-746, IC-775 and IC-775DSP

; a

Kenwood TS-2000, TS-570D, TS-430S, TS-940S and R-820

receiver, and many more.
There will be
over 25 Morse keys

, including some Russian examples and a few other unusual pieces.
For our audio enthusiasts we'll be selling gear from the local estate of "Jaymanaa" with well over 50 LOTS!

Jay was a frequent contributor to AudioKarma.org. Vintage amplifiers, preamplifiers, tuners and speakers are included.
Also included in this sale is
military gear

such as a

AN/GRC-7 Radio Set

with a mobile rack, a

CV-591A/URR SSB converter

,

BC-221 frequency meters

, and more. There will also be a great selection of

test gear,

antennas

and other associated items.
As always, something for everyone!
Below are a few of the many photos from this sale.
The full catalog will be posted here, one week from the start of the sale.

From there, you can view all of the photos, register and bid. Thank you for looking!



Nationwide Shipping!
WE ARE CURRENTLY TAKING CONSIGNMENTS! Whatever you have, whether it be one item, an estate or entire collection, we can assist you with the online sale of your equipment. Out of state? No problem. Please contact our office at 816-455-5520 to discuss your options.
Click HERE to see the results and view some of our past auctions.
Click HERE to see what other's have to say about our services.
Click

HERE

to follow us on Facebook!
For more great vintage gear, service and expert repairs, visit our business partner at XH Radio Labs.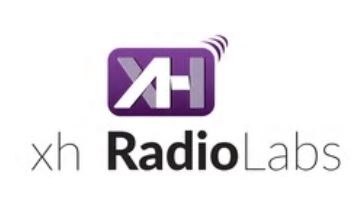 A note from the auctioneer: One of my passions in life is collecting, preserving and restoring antique and vintage tube radios and associated equipment of all kinds. Although not an exhaustive list this includes cathedrals, consoles, table radios, shortwave and broadcast receivers, European sets, amateur / ham radios, and audio equipment including tube amplifiers. Over the years, I've acquired and sold these wonderful relics of the early wireless era dating back to the 1920's through the transistor era of the mid to early 1960's and 70's.
When I received my ham radio license at the age of 14, over 40 years ago, my mentor at the time, had a wonderful collection chock full of many different types of tube radios and test equipment. I was hooked, and still am today.
Without a doubt, there are many of you who are as excited about preserving and restoring these great pieces as well. The problem is, we need to find a good way to buy and sell with a minimum of hassle, preferably from someone who knows this equipment. Well, that would be me!
As a seller, whether you are a seasoned collector wanting to sell some of your sets to free up some space, or a family member who is trying to liquidate the radio estate of a loved one, I can help you obtain your goals with a very minimum of effort on your part.
As a buyer, you are probably a collector. Do you get tired of dealing with other venues, such as eBay and Craigslist, where sellers don't always know what they have, the condition it's in, and what's been done to a radio? If so, you've come to the right place. Most antique collectors I know, want to assemble their own little place in time. Let me help you with yours.
My expertise in the auction business combined with that of my 35 plus years in radio collecting, will give your items the attention to detail they deserve. By utilizing an on-line auction strategy, and tried and true auction marketing techniques, I will market your items or collections to a targeted national as well as local audience. All of this in a timely and cost effective manner.
I'm sure you have questions, so call me today at (816) 455-5520 to discuss your specific needs. I look forward to speaking with you.
David Schulman, WD0ERU
Vice-President,
MAARC
– Mid-America Antique Radio Club
ARRL
– American Radio Relay League
JCRAC
– Johnson County Radio Amateurs Club
CCA
– Collins Collectors Association
TCA
– Tube Collectors Association
AWA
– Antique Wireless Association
QCWA
#35042 – Quarter Century Wireless Association
We proudly partner with XH Radio Labs on many items.